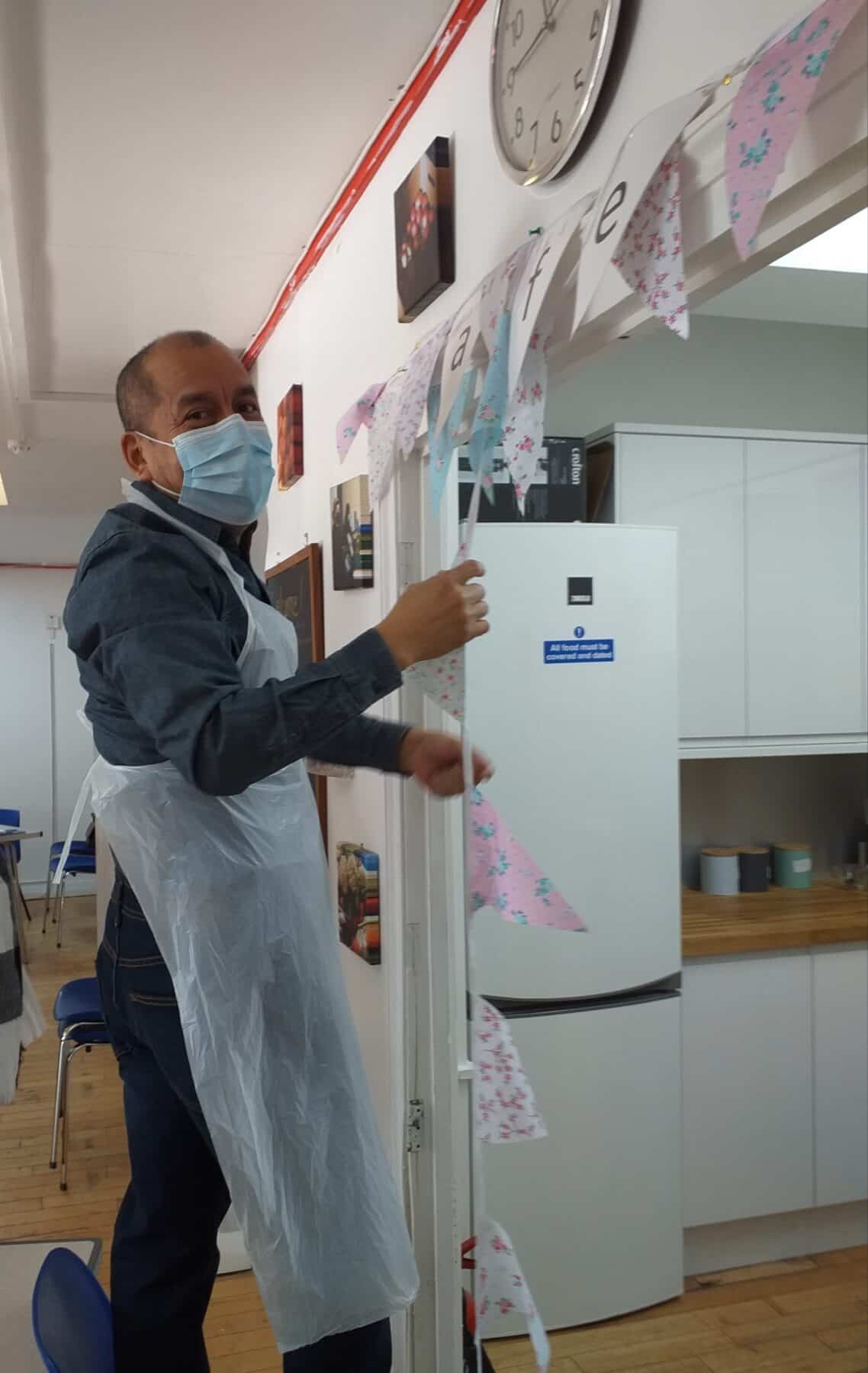 Galo has been volunteering with us since we opened our Community Hub in May. Since then, he's completed way over 100 volunteer hours with us.
Galo is also a learner at the Renewal Programme, learning English with us for over a year now. His teacher, Jo, was the one who told him about an exciting new volunteering opportunity that was coming up. He now volunteers at our Community Hub café. Although his infectious smile has been partly hidden behind a mask during these past few months, his kindness and warmth have very obviously helped make the space one that people want to spend time in. His professional manner and reliability have made him the perfect man for the job!
You'll find him neatly placing a few biscuits on a plate for you to enjoy with your tea, making sure the kitchen area is always spotless, or thinking up new ways for his volunteer team to deliver the best quality service.
Galo's first language is Spanish, but he has become more and more comfortable speaking English with fellow volunteers and those attending the Hub. Volunteering at the Hub has helped him gain more confidence when looking towards the future.
He's recently found a job in hospitality, which we are incredibly proud of and excited for.