The Renewal Programme has some incredible staff working, behind the scenes, who are all dedicated to transforming the lives of, and empowering, Newham residents. Get to know some of our client facing team a bit better below.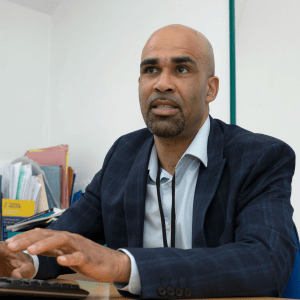 Peter Laing
Chief Executive Officer
Having joined The Renewal Programme as Chief Executive Officer in March 2020, it's Peter's responsibility to make major decisions about the charity, manage the overall operations and resources and act as the main point of contact between the board of trustees and general operations.
Peter has spent the last 30 years working within the non-profit and educational sectors in Newham and his passion lies in working collaboratively to bring out the best in people and communities.
Louise Vera
Director of Training & Youth
Louise has been with The Renewal Programme since 2005 as the driving force behind our Training & Youth projects. With a background in both, she has extensive experience in the development and delivery of education and youth programmes through contract and grant funding.
Louise is committed to providing opportunities for the local community, enabling them to gain necessary skills and the confidence to lead fulfilled and successful lives.
Damian Callender
Director of Support and Empowerment
As Director of Support & Empowerment, Damian works across the organisation providing guidance & support to several of our projects, those who work within them & our service users.
With 20 years' experience in sectors such as mental health, criminal justice, substance misuse and homelessness, Damian is passionate about creating enriching opportunities for service users that engage in a variety of specialist services provided by The Renewal Programme.
Paul Evans
Housing Services & Support Manager
Paul joined The Renewal Programme in 2019 as Housing Services Manager; his responsibilities include line management of staff, overseeing allocations, rents and tenancy management, managing budgets and housing plans and monitoring the quality of support plans and risk assessments for service users.
Paul's passion is to empower people and provide opportunities to encourage positive change. Outside of work he has a passion for cycling and cycles around 8000 miles a year.
Catherine Isles
Carers Health Empowerment Coordinator
Catherine Isles has been working at the Renewal Programme, within the Newham Carers' Network project, since 2015. In 2019, Catherine became the Carers Health Empowerment Coordinator of the new Carers Health and Empowerment project.
Alongside providing support, advocacy and advice to service users, Catherine also leads the programme which enables carers/learners to become certificated facilitators delivering workshops in advocacy, wellbeing and condition management to the wider carer community, as well as also providing the tools for carers to independently support each other.
Humera Ali
RAMP Service Worker
Humera has been working at The Renewal Programme since 2016 within the Refugee and Migrant Project as a service case worker. Alongside providing support, advocacy and advice to service users, Humera also organises our bi-weekly food bank, working with local businesses and donors to ensure vulnerable people within Newham have access to essential items.
Humera is passionate about working with vulnerable refugees, asylum seekers and migrants; she believes in empowering unheard individuals and families from all walks of life.
Victoria Gottschalk
Digital Communications and Marketing Officer
Victoria joined The Renewal Programme in October 2020 as Digital Communications & Marketing Officer. Victoria works across the organisation, engaging with each of our projects and finding stories in the work that we do.
With a background in journalism, marketing & communications, she is passionate about supporting all demographics within the community & ensuring everyone has a safe space. Victoria is in charge of our social media, website and online presence.
Melanie Berard
Volunteer Coordinator
Melanie is The Renewal Programme's Volunteer Coordinator, joining the team in November 2020. Having grown up in the French Alps, her background involves working with asylum seekers on the French-Italian border; she has spent most of her career working with refugees and migrants.
Melanie moved to London three years ago and is passionate about migration, sociology and social anthropology.
Harry Gregson
Fundraising Officer
Harry joined The Renewal Programme in November 2020 after working as a Project Coordinator for Theirworld, an international education NGO, co-managing their Global Youth Ambassador young campaigner network.
Harry is tasked largely with drafting and managing grant applications as well as developing partnerships with donors and grant giving bodies.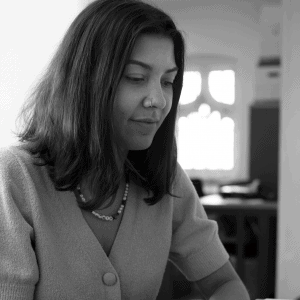 Minnie Wiggins
Fundraising and Development Officer
Minnie joined the Renewal Programme back in November 2020 via the Charityworks graduate programme. She divides her time between running our Digital Inclusion Project, and assisting with all things Fundraising and Development.
Since graduating from Bristol University in 2019 with a degree in Geography, Minnie has spent her time working in the non-profit sector, and strongly believes in the transformative power of community-based work.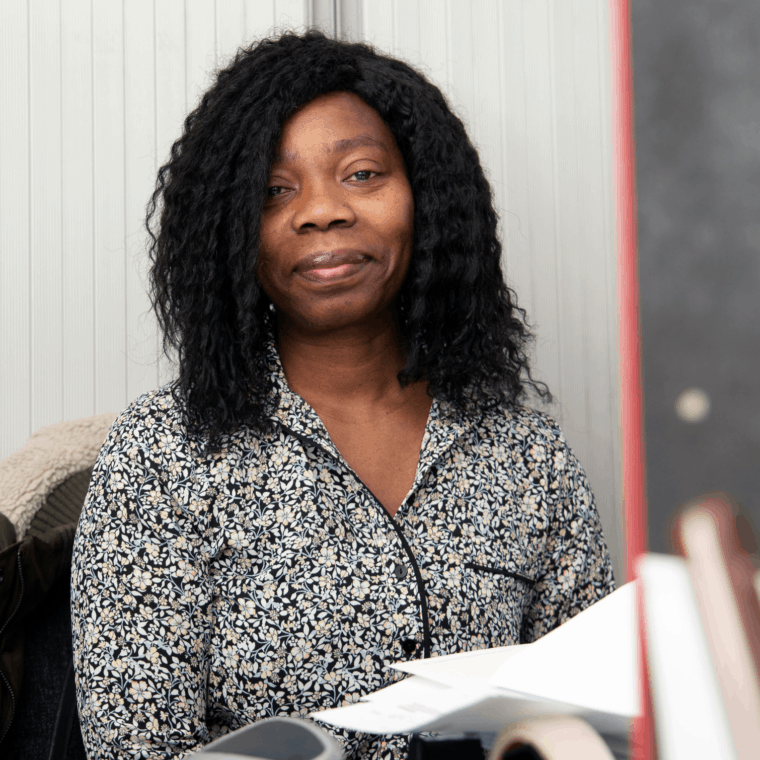 Shirley Narh
Centre Manager
Shirley joined the Renewal Programme back in 2010 and has become an integral part of the team, working across the organisation via HR, finance, support services and facilities management. Over the years, Shirley has continued to form strong relationships with community organisations, clients and donors.
She can often be found at our HQ, 395 High Street North.
Sylwia Szymczyk
Immigration Advisor
Sylwia joined the Renewal Programme from a private sector in April 2021 as an Immigration Advisor, having worked for and managed ILAS (LLP) and IMMIGRA LEX Legal Consortium (ILLC) in the past, where she specialised in deportation and EU cases. She obtained LLM in International Law and possess qualifications to provide immigration services from the Chartered Institute of Legal Executives (ILEX Level 6) and the Office of the Immigration Services Commissioner (OISC Level 3) and has over 17 years of experience as a senior caseworker and advocate.
Her immigration guides and articles appeared on gov.pl and an internet portal Emito.com.
Sylwia helps destitute and vulnerable asylum seekers and undocumented migrants to regularise their stay in the UK.
---
Our Staff
The above individuals provide only a snapshot into the people behind the Renewal Programme; each project has a dedicated department and many staff work across the organisation. The Renewal Programme is made up of a team who believe in supporting individuals to make positive changes to their lives. We believe that a holistic, person-centred approach is the best way to truly achieve these changes.
The people at the Renewal Programme share the visions and values of our organisation. We're all driven by the idea that we can truly make a difference to the borough.
---
Our Values
Dignity: treating everyone with kindness and respect.
Inclusion: a community where everyone belongs.
Collaboration: working together to achieve more.
Empowerment: co-creating opportunities for positive change.
---
Join the Team
Since the Renewal Programme was founded in 1971, our team have always been committed to community care and development. We're drawn to people with a deep sense of dignity, inclusion, collaboration and empowerment – our values.
If you would like to join our team, please check out our Careers page.